The Paddock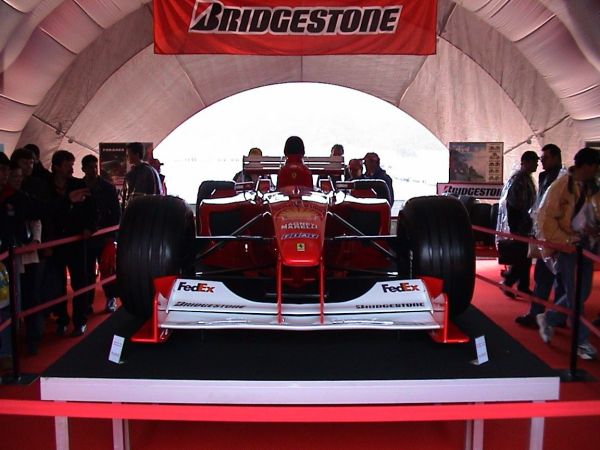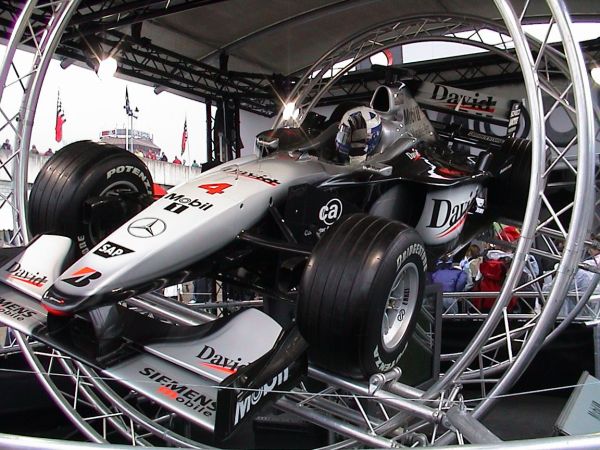 Qualifying
Viewed from Rivage Corner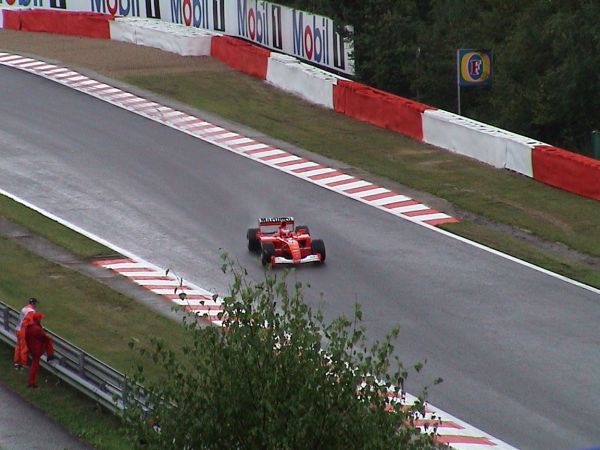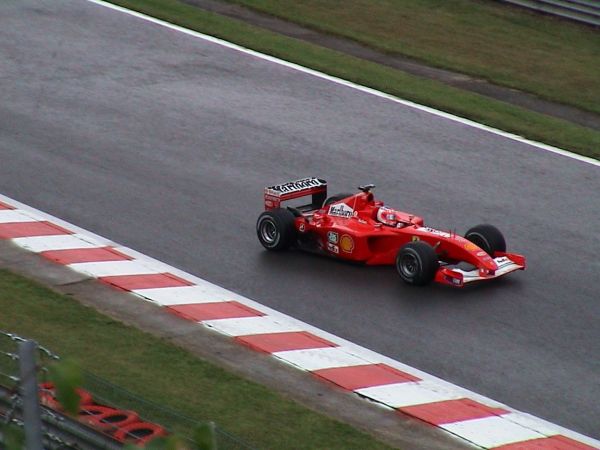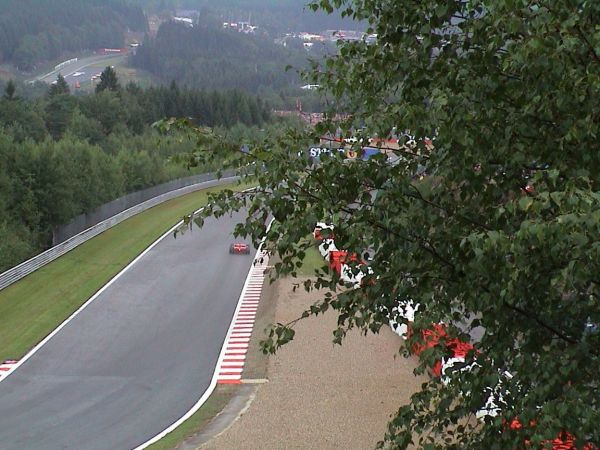 Our viewing Position - perched on the side of this cliff!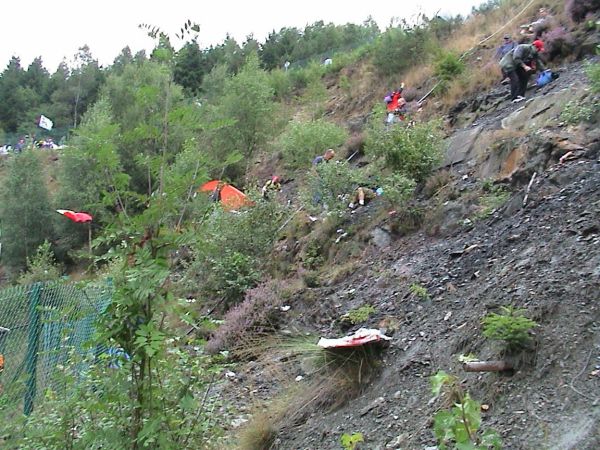 The Race - Drivers Parade
Viewed from the straight after Eau Rouge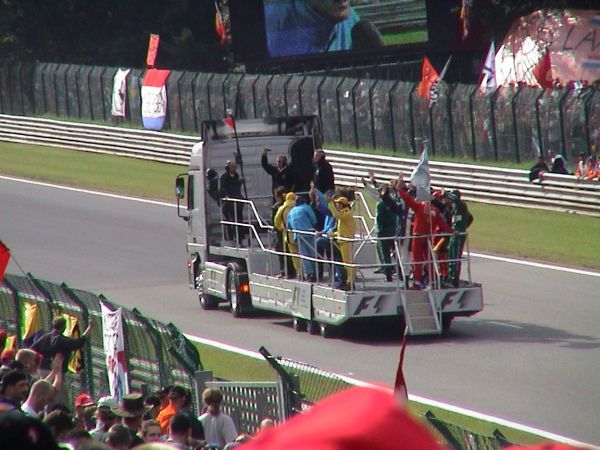 These next two photos were taken exactly 0.5 seconds apart.
Look at how far the car had travelled in this time!
Thats a Ferrari travelling at approx. 350 km/h!!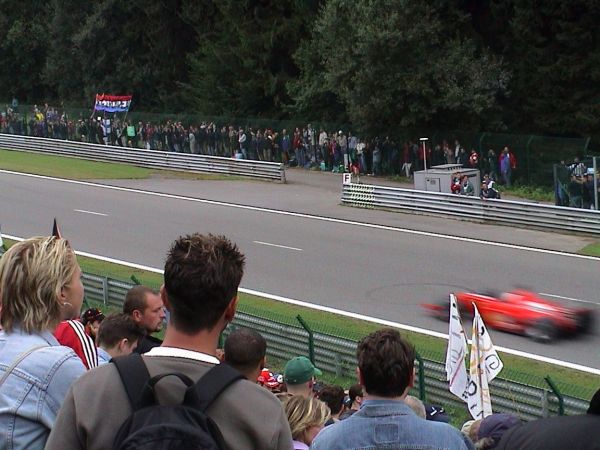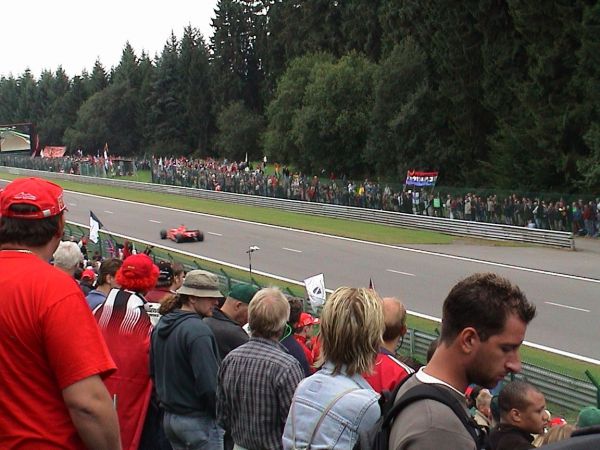 Michael Schumacher takes his 52nd Win to become the greatest F1 driver ever!